SPUD Opens Paulimpiad 2017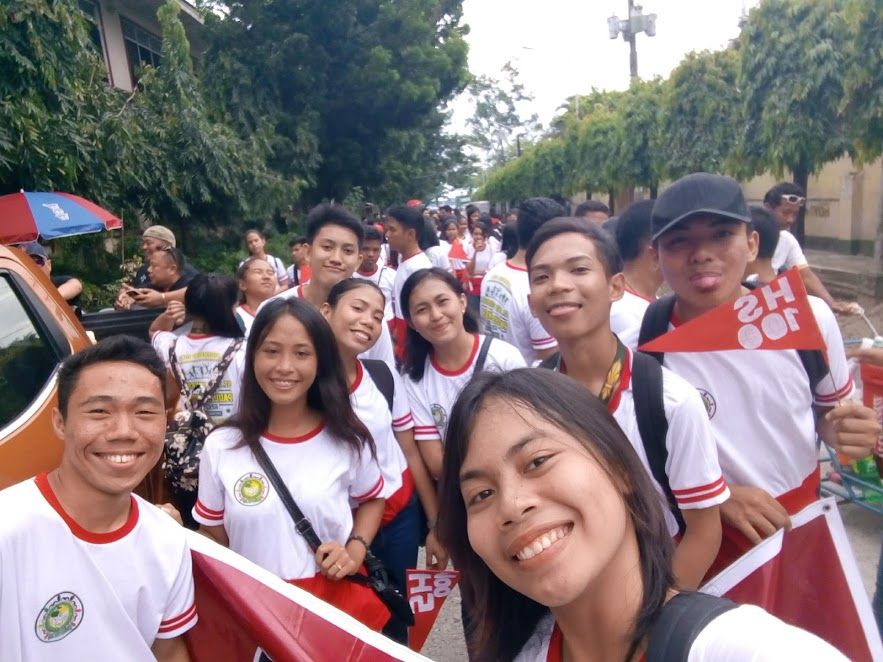 Dumaguete—St. Paul University Dumaguete celebrated its 113th foundation anniversary through its annual foundation-week celebration (The Paulimpiad) which starts around every 3rd week of October. This year on the day of opening, 23 October, the celebration started with an Institutional Mass that was held in St. Catherine of Alexandria Parish, otherwise known locally as Dumaguete Cathedral at 8:00 in the morning. Thereafter, a motorcade was en routed back to St. Paul University Dumaguete. Followed by the ribbon cutting and the opening of booths after being blessed by the university chaplain, Rev. Fr. Clyde and Rev. Fr. Maata together with the SPC sisters at past 10:00 in the morning.
In the afternoon, a basketball match between the Senior High 2 and the College of Business and Information Technology was held in the Fr. Louis Chauvet Hall (SPUD Gymnasium) in which the CBIT team won. At 4:00 PM, the Paulinian students and faculty made their way to Kagawasan Ave., Daro, Dumaguete City (left side of the Capitol Building and Ninoy Aquino Freedom Park) with their respective department shirts and uniform suited on and various glow-in-the-dark battery-operated mini-torches on hand to have the most awaited torch parade back to the university. Upon arrival, the students in their respective departments gathered together in the SPUD ballfield with their mini-torches lit to witness the raising of the department flags that represet every department as well as to witness the symbolic torch lighting and the official opening of Paulimpiad 2017 by the university president, Sr. Joseline R. Lasala at past 5:00 in the afternoon.
In the evening, the Moving Squad presented their talents through dancing thereafter the Vocal Trio showcased thier talents through singing in the Fr. Louis Chauvet Hall.